Posted by CYNTHIA JENSEN on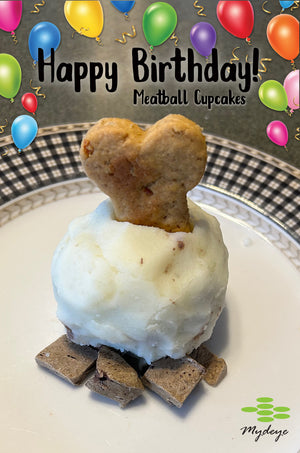 Our dog's favorite birthday dinner is Meatball Cupcakes - and with a few handy twists, our people family all enjoy it too!
Posted by CYNTHIA JENSEN on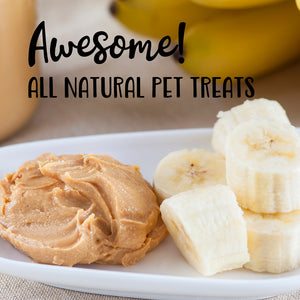 If you are anything like me, the new year always brings a rededication to healthy eating and habits.  And in our house, that includes the dogs.  So we give up the store bought treats, and make our treats at home. One of my favorites is a Yogurt, Banana and Peanut Butter frozen treat.  Super simple - even those of you who don't cook will fine this an easy treat to make that your pups will just adore. What you will need: 1 tub of Greek Yogurt Plain 1 Large Banana Peanut Butter (make sure it contains no xylitol - that's...